getting this error whilst trying to install UAPP from playstore on Oneplus 7t running the Oxygen version 11.0.6.1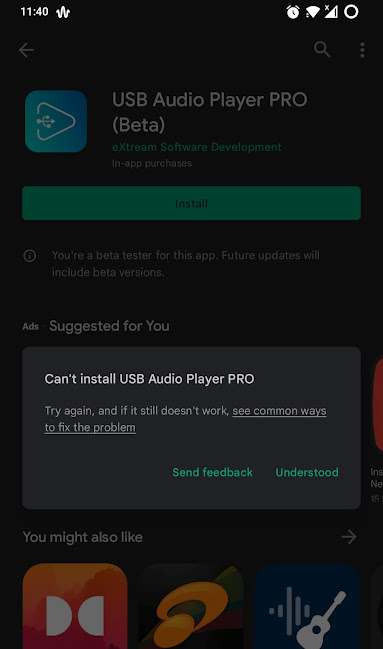 have tried clearing cache of Google Play Store/Play services/Download manager even signing out/in of the Google account used to pay for this app but could never get pass this error message. also tried rolling back the updates of Playstore.
I could install the app on Amazon Fire Tablet and Nvidia Shield Pro using the same Google account so clearly issues doesn't seem to be with the purchase/activation of license, anyone here faced this issue?